This week has brought several developments on the legal front.
First, a federal judge has put on hold one of the first US "revenge porn" statutes for being grossly overbroad, as predicted by famed industry lawyer Lawrence Walters. The law would have prohibited almost all nude images from being posted online, regardless of consent or intent.
Second, because of a quirk in Spanish law, theater tickets in that country are taxed at a higher rate than adult publications. An enterprising company is using this to its advantage by selling porn with "free" theater tickets included, which ends up costing customers less than the standalone theater tickets.
Finally,  as Stephen Yagielowicz of Xbiz reports, a new set of legal restrictions for adult content goes into effect in the UK on December 1:
The broad strokes are simple: the U.K. is now a laboratory for a bold experiment in ISP content filtering, mandatory online age verification, and the licensing of sites based upon their content.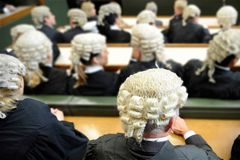 Questions Remain as U.K. Porn Law Takes Effect
With new adult website regulations hitting the U.K. on Monday, Dec. 1, many porn producers, marketers and distributors are questioning how (or even if) these measures will affect them — and receiving conflicting answers.
Read More>>