Most discussion of Britain's referendum to leave the European Union has centered on economic issues and immigration, but Jerry Barnett of the respected Sex and Censorship blog notes that the "Brexit" could also affect free speech and Internet laws in the UK. For example, absent a specific treaty to the contrary, British ISP's would no longer be subject to EU net neutrality rules.
Although I don't personally believe that the Brexit is a sign of a growing English fascism, I do agree with Barnett's conclusion:
Amidst the chaos, it seems churlish to ask what this means for the adult industry. But as has been so often pointed out, sex is the canary in the coalmine of liberty. Sexual and political freedoms have always gone hand-in hand; an attack on one is an attack on the other. And so surely we all — on both sides of the Atlantic — are in for a huge battle in the coming months.
More at XBIZ: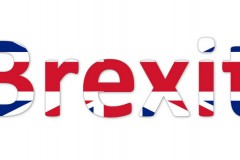 Op-Ed: Britons Light Fuse With Brexit
In my new book, Porn Panic!, I recount the rise of a new British fascism. Read more>>